Just because the summer has come to an end doesn't mean your vacations have to. From gorgeous fall foliage to fast-paced cities, there are some destinations that embrace autumn in ways that typical summertime destinations can't even begin to approach. Before putting your suitcase away for the winter, why not explore some dynamic destinations that offer fun, unique, and adventurous experiences during the fall months?
Salem, Massachusetts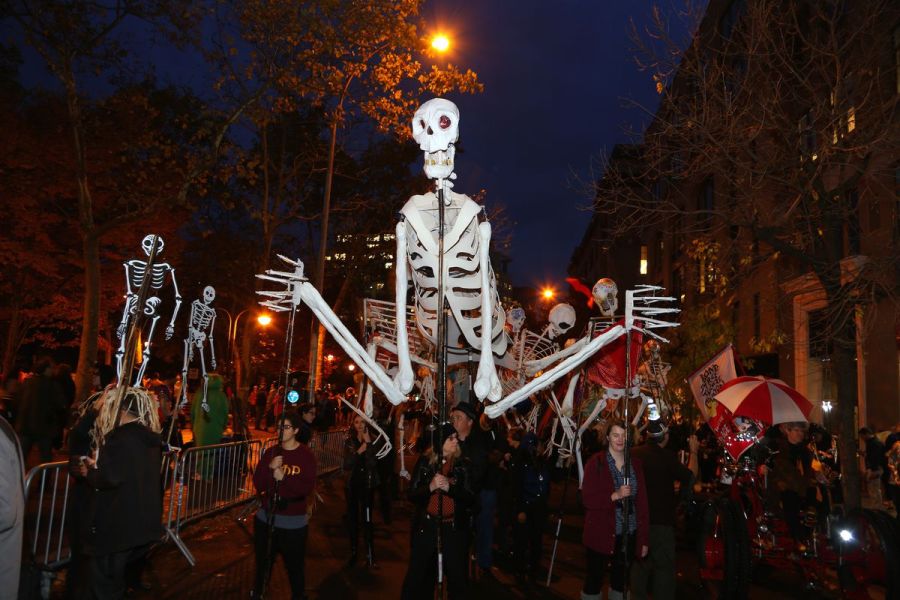 There are few places in the United States that have as much deep-rooted history and air of intrigue as Salem, Massachusetts. This small city truly comes to life during the fall months as Halloween approaches. For those that love to celebrate there are hundreds of events throughout October that allow visitors to learn about the town's infamous Salem Witch Trials and celebrate the season. If you're not as interested in the Halloween-themed activities, the town itself is a lovely place with cobblestone streets, rich fall foliage, gorgeous historical buildings, and the spacious town center, Salem Common. The famous and elegant Hawthorne Hotel is one of the most popular hotels in the area and is the location for many events, but it fills up quickly in the fall months. Of course, while you're in Massachusetts, Boston has to be on the agenda as well, and there's nothing quite like taking in a ball game at Fenway. Just down the street from Fenway is the Hotel Commonwealth, a HotelsCombined award winner and one of Boston's most beloved hotels, right in the middle of the action.
Nashville, Tennessee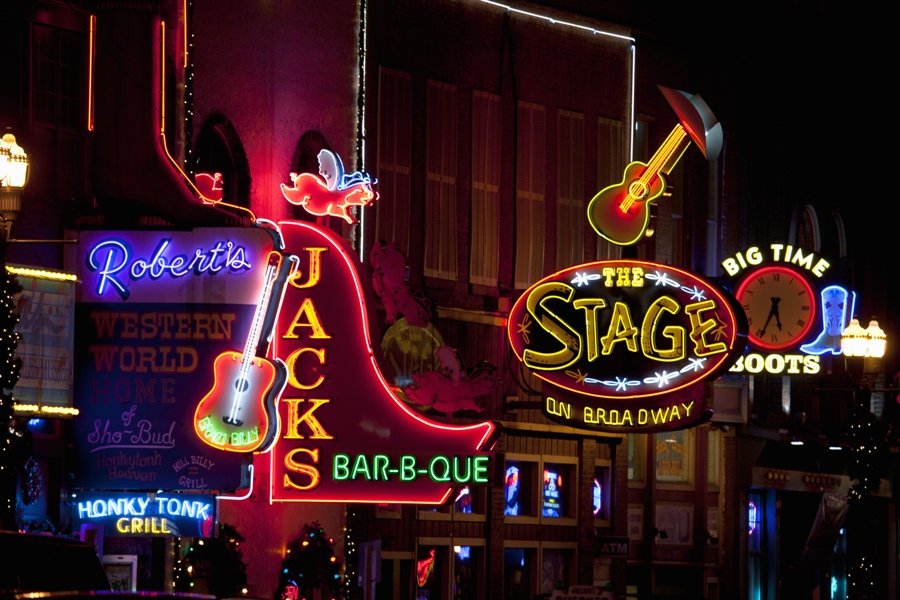 The vibrant music center of the south offers plenty of exciting activities during the fall months, and while you may not see Elvis walking down the street eating a peanut butter and bacon sandwich, Nashville is home to all things music. Nashville's Music Row features several country music-themed bars and restaurants (where at least a few serve up their own versions of Elvis' favorites) as well as record shops, clothing stores, and native Nashville retailers. For those that prefer more autumnal activities, Nashville offers seasonal events such as the Nashville Brew Festival, the Music City Bacon and Barrel Festival, the Pumpkinfest in nearby Franklin, and Nashvember, a gathering that features local vendors, live music, and food trucks. Nashville offers visitors a variety of lodging options ranging from quaint to lavish, and the fall months are a great time to find a bargain in this country music mecca. If you feel like being close to downtown the historic Hilton Nashville Downtown is conveniently located. If you're looking for something a bit more luxurious, the Gaylord Opryland Resort is an elegant and accommodating option located just outside of downtown Nashville.
New York City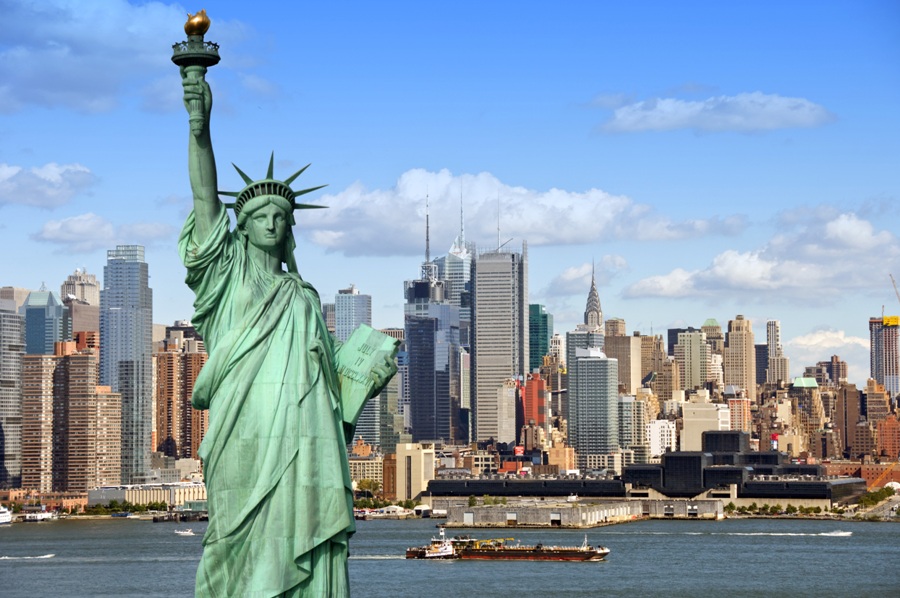 During the summer months, tourists flock to Manhattan despite the hot weather, crowding Times Square and Central Park hoping for one of those "only in New York" moments. Once the summer comes to a close, however, a certain air of coziness descends upon the bustling city, and you may even feel a bit less like a tourist and more like a native. During the Autumn season, Central Park becomes a bright beacon of yellow and orange trees in the middle of a grey cityscape, and this beautiful cityscape rivals any New England destination for leaf peepers. Donning a comfortable sweater and roaming the vast, beautiful park, fall visitors will enjoy the staple of northeastern markets — fresh, locally grown apples. Union Square Greenmarket is not only a wonderful place to browse and get a feel for city life, but it also boasts some of the most diverse apple stands in the area. For those that prefer a more social and fast-paced experience, the nightlife in New York City is vibrant, exciting, and you may even see a celebrity or two. During October, Halloween parties and shows are plentiful, and the Halloween costumes are just a little more extravant and over-the-top than what you might see back home.
Salt Lake City, Utah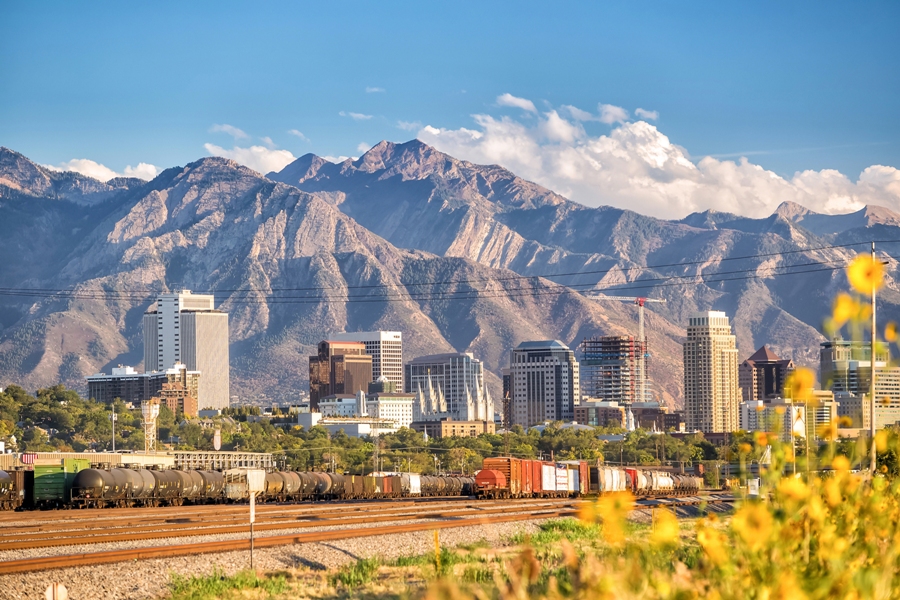 Think leaf peeping is a New England phenomenon? Think again.Salt Lake City, Utah has perhaps some of the most picturesque fall foliage in the western states. A great outdoor fall destination is Emigration Canyon and Parley's Canyon, making a 25-mile loop just outside of the city. The canyons are flanked by gorgeous bright yellow trees that will make you forget all about your end of summer blues. If animal watching is more your style and you don't mind a little driving, Antelope Island is a must-see. This peninsula on the southeast side of the Great Salt Lake is home to free-range bison, mule deer, bighorn sheep, desert birds, and of course, antelopes. The island itself is a wonderful place to observe the vastness of the Great Salt Lake while experiencing a little slice of wildness in an otherwise quite inhabited area. In October, Antelope Island hosts the Annual Bison Roundup during which horse riders from all over the state come to help herd a portion of the bison population for auction. If outdoor activities aren't your preference, the city of Salt Lake has vibrant gardens, active theaters, plentiful shopping, and even a trolley and a mountain tram tour that caters to all ages.
Seattle, Washington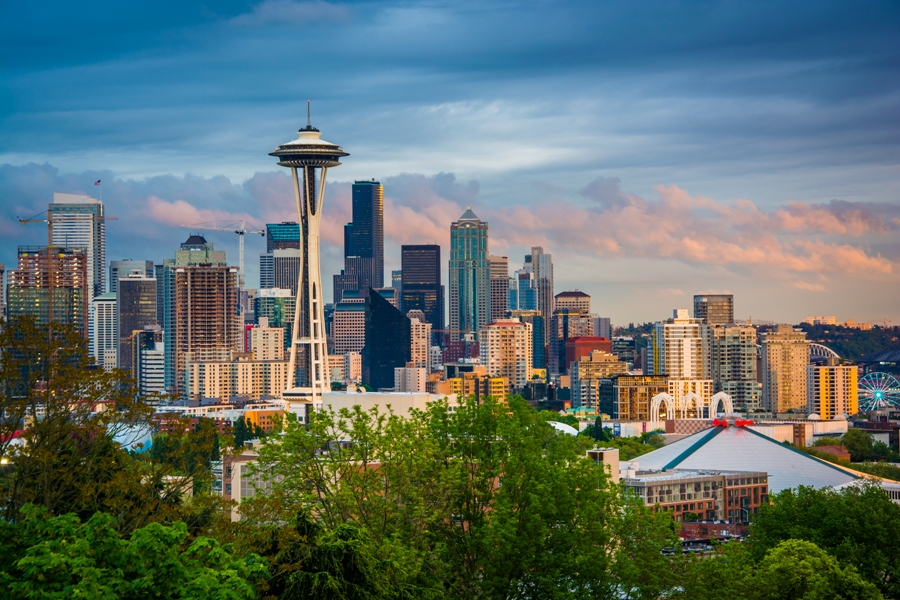 Seattle is a city that gets its fair share of dreary days, but it more than makes up for the occasional drizzle by hosting some seriously unique fall events. In mid September the Washington State Fair takes over the local fairgrounds and draws people from all over the northwest who come for the plentiful food, the wild rides, and the live music. For those who love to get down and dirty, the Tough Mudder is an annual five-mile obstacle course that participants run through the thick mud to complete. If you're a diehard beer connoisseur there are countless events that are right up your alley, like Freemont's Oktoberfest, Brew at the Zoo, the Fresh Hops Festival, and the Halloween Pub Crawl. If you want to see something really unique, check out BrickCon where thousands of Lego models, sculpture, and cityscapes are displayed. If a party scene is more your thing, FreakNight is an experience you won't want to miss. This annual carnival-themed event features games, performers, music, rides, and a costume contest. Besides these seasonal activities, tourist staples like Seattle's Pike Place Market, the Space Needle, the Experience Music Project, and the Seattle Aquarium are all very worthwhile destinations. Elegant lodging, like that of the Fairmont Olympic, is available in the business district while more affordable and scenic options are also available just outside of the city.
Every one of these places offers something unique and interesting to visitors. If you're looking to get a taste of the infamous northeastern autumn or just looking to explore a new city, you can't go wrong in these inviting areas. Whether you're a city person or a rural person, a Halloween enthusiast, a hiker, an admirer of historical places, or a thrill-seeker, these destinations are perfect for your fall getaway.