Just a border away lies the naturally gifted land of Pakistan, brimming with countless natural wonders. Often in the news for all the wrong reasons, the other side of Pakistan remains relatively secret.
Pakistan is home to a very interesting and diverse landscape. From the deserts of Thar to the Skyscraping Mountains of the Karakorum and all the valleys, rivers, lakes, waterfalls and meadows in between, Pakistan surely is an extremely beautiful place.
Here are the most astounding lakes of Pakistan that are bound to take your breath away.
Dudipatsar Lake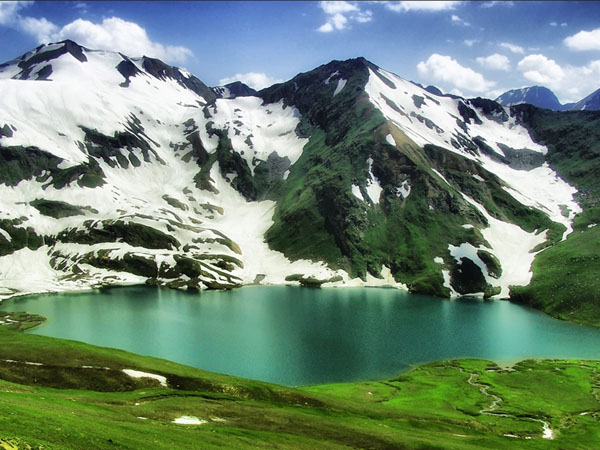 Situated at an altitude of 12500ft in the Lulusar-dudipatsar National Park, Kaghan Valley, this lake is amongst the most beautiful lakes in Pakistan. The most dominant features that make this lake extremely beautiful are the greenish-blue shades of water and the snow-clad peaks that encircle a major part of the lake.
Even though access to this lake requires hours of moderate hiking, adventure-lovers frequently visit the Dudipatsar lake.
Rush Lake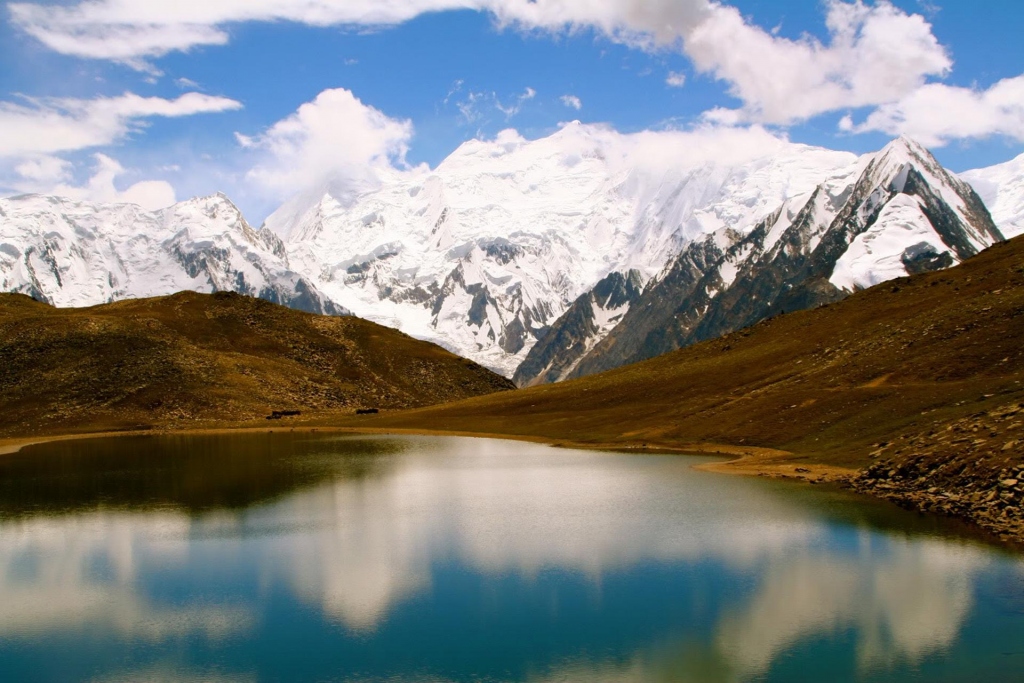 Rush Lake is the highest lake of Pakistan and 25th highest in the world. It lies approximately 16,700ft above the sea level and offers some jaw-dropping sceneries. This lake is situated in Nagar Valley, Gilgit Baltistan and access to this lake is extremely difficult as it requires strenuous trekking. Nevertheless, the views up there are worth all the exertion.
Sheosar Lake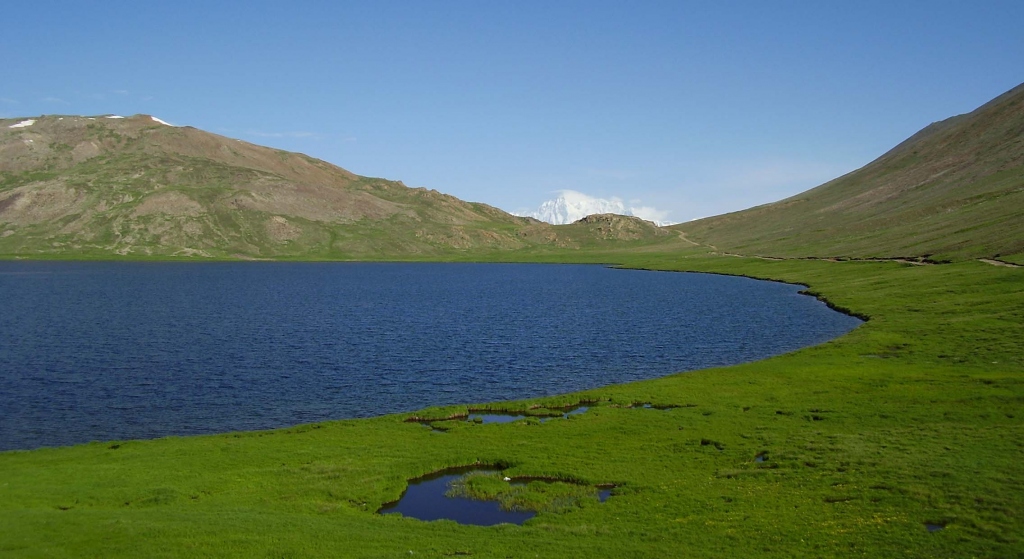 Sheosar is yet another alluring lake, located in Deosai National Park, Gilgit Baltistan, 13500ft above the sea level. Even though this lake remains under a thick blanket of snow from November to May, it can be accessed in the summers.
This lake is encircled by lush green meadows but what makes it even more beautiful, is the flora and fauna around it, combined with a mystical serenity and calmness.
Moreover, one may also see the magnificent Nanga Parbat in the backdrop of the lake if the weather's clear enough.

Ratti Gali Lake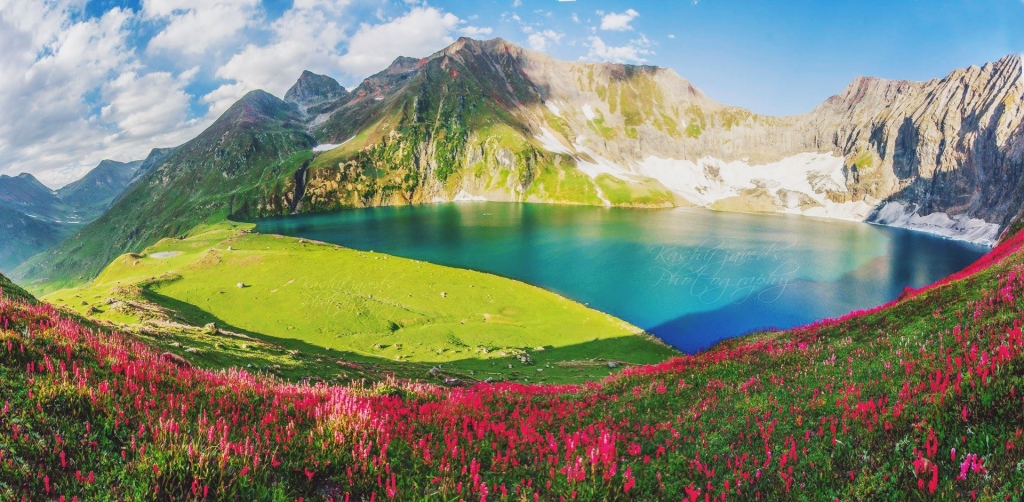 This alpine glacial lake is situated at an altitude of 12,300ft, in Neelum Valley, Kashmir, Pakistan. Not only is this lake extremely breathtaking, but easy to approach as well.  Half of the lake is surrounded by lush green pastures while the other half is surrounded by snow-clad cliffs. That, combined with the magnificent flora and fauna all around the lake, makes it extremely picturesque.
Attabad Lake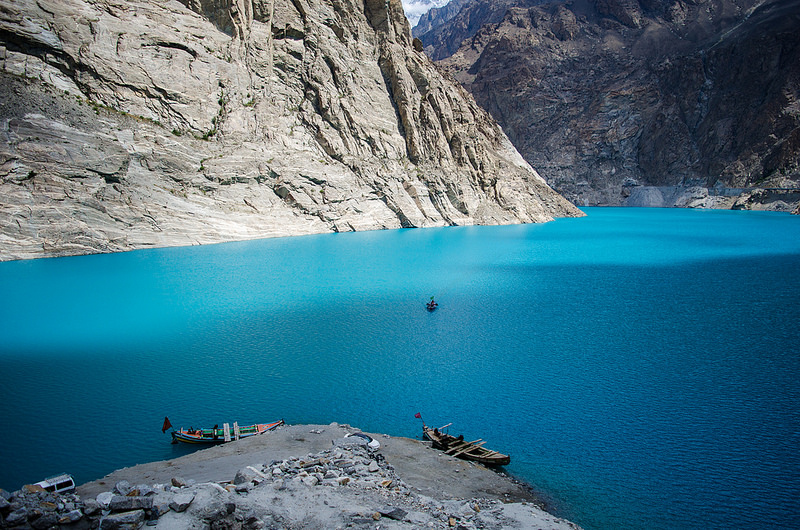 Situated in Gojal Valley, Hunza and spread over an area of 22KM, this magnificent lake was formed due to a massive landslide in the valley in 2010. After swallowing hundreds of homes and a few lives, this lake has now become a very popular tourist spot due to its attractiveness. The most prominent feature of this lake is the extremely beautiful turquoise colored water, which offers stunning reflections of the rugged mountains in its vicinity.
Shangrila Lake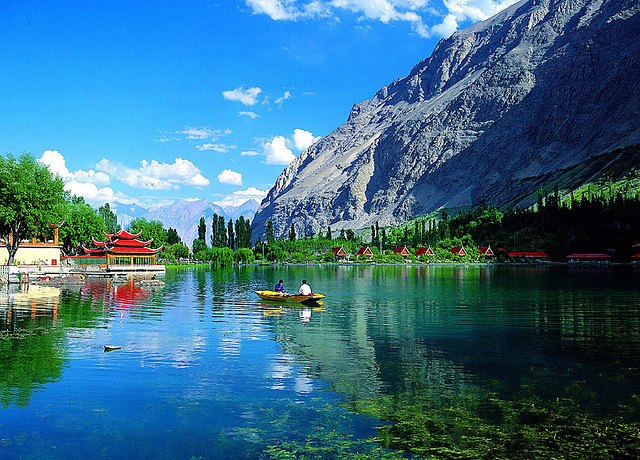 Shangrila lake, also known as Lower Kachura Lake, is located near Skardu city, at an altitude of 8200ft. This lake has become an extremely popular and picturesque tourist destination as there's a resort, one of its kind, built on the bank of this lake.
This lake offers magnificent reflections of the resorts on its bank, with rugged mountains in the backdrop.