Autumn is going to arrive soon and this means, bidding adieu to tan lines and embracing a cup of Pumpkin Spice Latte. And as you get ready to adjust your wardrobe for the season, you need to ensure that you're up to date with the latest trends right from your outfits to your accessories.
Without wasting time, let's take a look at the latest accessories that Fall 2017 has in store for us:
1) Bags With Statement Straps
Love flaunting a customized bag? Well, bags are changing, one strap at a time. 'Statement straps' such as the Christian Louboutin Africartemis-strap is all that you need to uplift your clutches and handbags and step out in style!
You can get them in almost every imaginable pins, patterns, tones, metals and so on and so forth, or simply upgrade your designer handbags by adding fabric, leather, faux fur, embellishments and chains to the straps of your favorite bags.
The best part is that you don't need to break your bank to give this instant makeover to your bag(s). Yay!
2) The Double Bag
"More is more and less is a bore." – Iris Apfel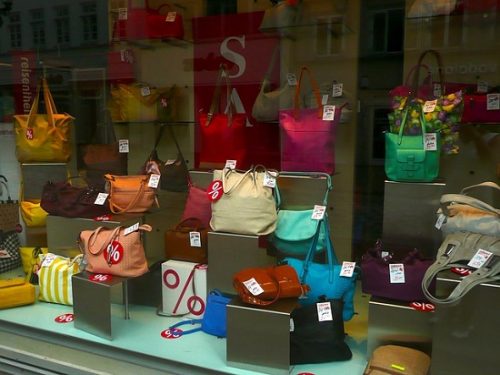 Another trending handbag style for Fall 2017 is the 'double bag.' You can wear them as:
Two separate bags together.
A combo of two bags that look like one single bag.
Because there is no restriction on the type of bags to wear as a double bag, you can opt for pouches, clutches, coin bags, sling bags etc. to wear as Double Bags.
In essence, if you have been hoarding multiple bags for years in your wardrobe, now would be a good time to take them out and wear them as trendy Double Bags!
3) Everything Fringe-worthy
Fringes are the order of the day. From fringe bags to fringe necklaces to fringe dresses, you can never have too much of it this Fall. It is not just limited to the Boho-Chic look and is going more mainstream than ever. So, don't forget to rock the trend by including fringes in your outfits as well as your accessories. Check out the gorgeous Les Petits Joueurs Ginny Cloud Fringe Clutch to get inspired!
4) Glitz and Glam
Fall accessory fashion this year is going 'glitz and glam'.
If you've chunky pendants, earrings, neckpieces, hair accessories or just about anything that can amp up the glitter and glamor quotient, it is time to add them to your must-wears this season!
For instance, we loved Lydia Courteille's Latest Jewelry Collection at Paris Fashion Week, which included versatile and original ear cuffs and was all about eccentricity. Inspired by a Saharan trip, the line featured organic forms, Australian opals, and blues.
Pro tip: Glitz and glam are not only about going all bling but also about maintaining originality.
5) Bold Earrings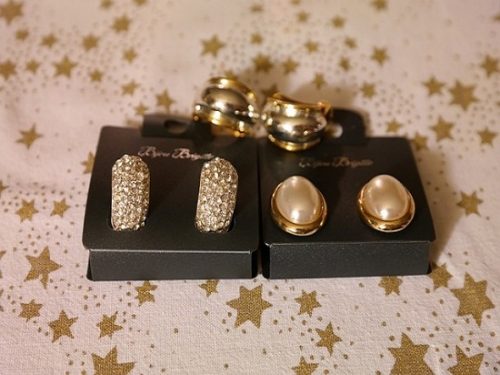 Big, bold earrings are making a definite comeback this Fall.
From cluster earrings to single/mono earrings that adorn just one ear, we're sure this trend will be here to stay. The mono earring from Alexandre Vauthier haute couture Fall/Winter 2017-2018 show is a great example. Likewise, you can opt for plenty of alternatives that are equally rad!
6) Palm Cuff
The Palm Cuff is another fashion accessory trend, which we are expecting this Fall. The dainty trinket provides an edge to almost all get-ups without having to do much. No wonder, fashionistas include it in their arsenal of must-haves. So, it makes sense to give your bangles and bracelets a miss this Fall and opt for this amazing piece of jewelry. You can start by adding this gorgeous Amarilo Lotus Palm Cuff to your accessories collection!
7) Sneakers
Sneakers are taking over the world!
A blend of sport and style, the rising popularity of the comfortable footwear is due to their ability to match almost every outfit that exists. The versatile yet uber-cool shoes are a wardrobe staple and not just restricted to workouts.
The trend has been around for quite some time and celebrities from Beyoncé to Kate Middleton have been commonly spotted wearing their fave pairs.
Figure out which ones you will wear this Fall to up your style game.
Conclusion
These are some of the stylish accessories that you can't do without this Fall. What's your take on them? Which ones do you want to add to your collection? Let's know in the comments!