When we plan to go out on vacation the one destination that has been always set in our mind is Kashmir. It is a beautiful place that depicts a picture of heaven with lush green lands and picturesque mountains. Just imagine a snowflake grazing your cheeks as you tilt your head upward towards the sky. Or perhaps a view of the window where you can see snowflakes falling on the ground in a cozy blanket while sipping on the famous "kahwa" in your hands. Don't these pictures make you plan an itinerary to Kashmir? I sure know that I do.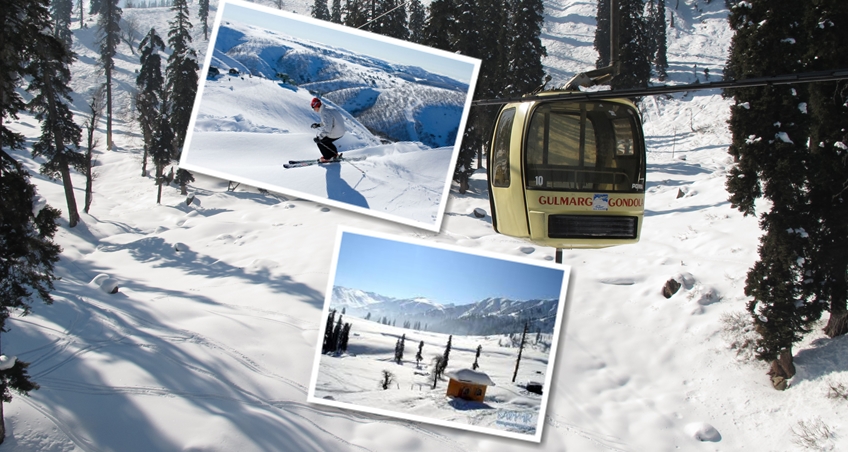 In winters, Kashmir is hidden in a blanket of snow. The winter in Kashmir enthralls us all to revel in its beauty. There are particular 8 things that you need to experience during your trip to Kashmir in winters. It doesn't matter if you are solo or with a company the checklist mentioned will make your trip more memorable and exciting.
Grab the first chance you get to ride on a boat to a partially frozen lake. The boat trip on the frozen lakes in Kashmir provides a very thrilling experience. It provides the view of an ice-age. It also serves as a peaceful romantic trip with the sound of chirping birds makes it an overall once in a lifetime experience.
Snow camping and trekking are the other things to experience in winter. The tourist from all over the globe visits Kashmir to engage in one of the popular adventure sport.
Pakistanis are known for food. The food represents the rich heritage of our culture. Some of the lip-smacking dishes to try in Kashmir are the Yakhini, kebab, and soups. But during your trip to Azad Kashmir in weekend, if you didn't have Harissa, you had nothing missed out on something really worth trying. It is a non-vegetarian dish that takes up to 12 hours to prepare. The chief ingredients of Harissa are lamb and rice that are cooked to perfection. So if the traditional dish tempting you then don't be late to visit Kashmir in winter.
Cable car ride presents an amazing opportunity for an incredible experience. Be prepared to have mounds of fun enjoying the best view of encased Kashmir in the purest of white snow.
An exciting opportunity that winters in Kashmir provide is to go for ski and hiking. The mountains in winter it is best for both novice and avid skiers.
Another popular adventure sport is horse riding. The roads in winter become difficult to rode, therefore, ponies are mostly used in winter that makes the route easy and exciting to witness the winter magic in Kashmir.
White river rafting is another electrifying experience to engage in. the rapids are low and moderate, so without giving a second thought jump in it to make the trip a memorable one.
The thing that makes winter in Kashmir all more happening is the discount and low prices charge by the restaurants and hotel. Since it is offseason in winter, we can easily get to choose a place we would love to crash in. It makes a pretty cost-effective option.
The beautiful golden land of pastures has its own charm in winters. Therefore, if you didn't have any plans for winter break, Kashmir makes an ideal location to make your vacations all more happening and irresistible.