Lights is a key component for every major event. It sets the mood of your audience and will play a crucial part in the success (or failure) of your party. Humans are visual animals; reinforcing music with lights would definitely transform your party to a one-in-a-lifetime event.
Acquiring the right DJ Lighting Equipment and Disco Lights for your party needs a lot of time and effort.And choosing your lighting equipment hire requires a certain level of familiarity. One of your options is to hire an event organizer with in depth knowledge of party lighting; however, it is of your best interests to familiarize yourself with as well.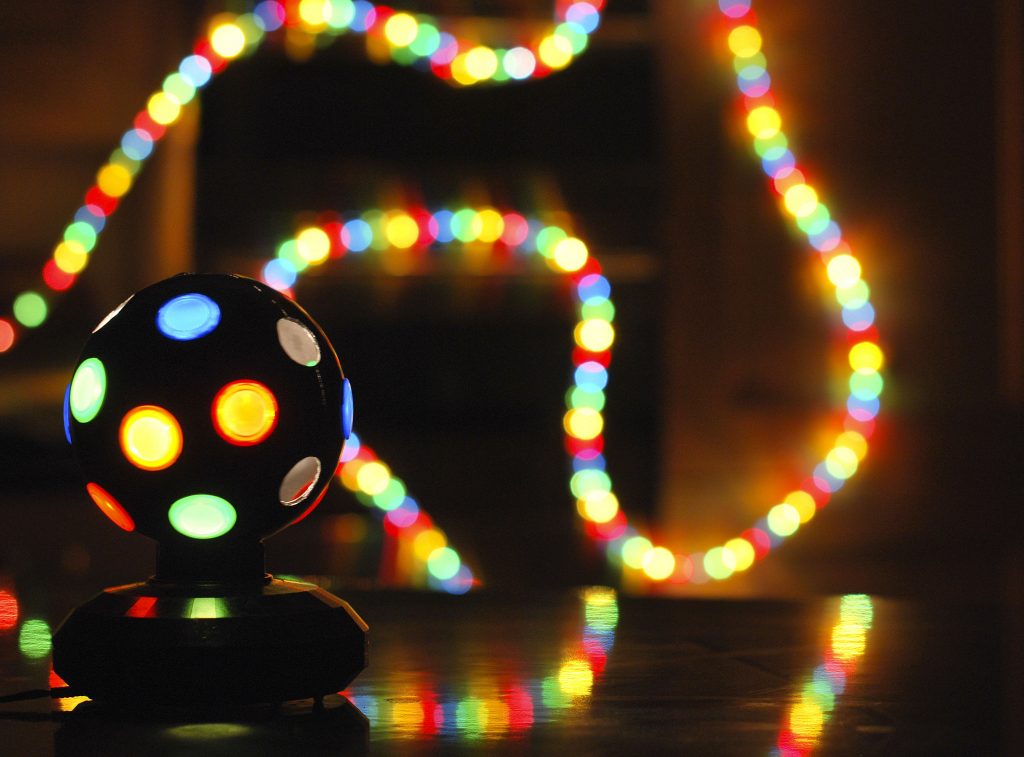 Understand Your Party's Theme
Do you want your event to be a heart-stopping, adrenaline-pumping dance club experience? Or do you want it to have a classy, fashion runway feel? A romantic dinner date atmosphere, perhaps? Or a head banging, glass shattering rock and roll concert look?
Understanding your event theme will be the primary factor that will influence your choice of lights. A specific type of light will play well to a particular theme, for example, gobos are perfect in creating a calming event atmosphere while black and UV lights are perfect for the intense dance club theme.
Prepare Your Rig
Properly orchestrating your disco lights is very important to create a stunning party atmosphere that your audience will never forget. Ensuring that there is a high-powered computer system with the appropriate lighting software installed is a must in every event.
Most party places have functional lighting equipment system available for hire and use but it will give you limited options which will dampen your preferred style. It is better to secure your own computer to get full control of your lights.
There are a lot of DMX lighting software available in the market, such as Elation Emulation software, Blizzard Lighting Eclipse DMX controlling software, Sunlite Suite 2 and MADRIX Software Key V3.X, to take care of this need. By securing this first, you can choose which party light will best fit your needs by complementing your light management software.
Invest in a DMX Controller
DMX, or Digital Multiplex, is a standard for digital communication networks commonly used to control stage lights and effects. It is like the TCP/IP for stage lights, letting you control all lights working on the DMX platform. It also makes it easy to connect your lights to the controller, letting you work on a bus system instead of individually connecting each light to the controller.
When you come out to purchase your DMX controller, do not settle for a small, simple controller which will give you limited options in the long run. There are mid to full-sized DMX controllers that are beginner-friendly, like the Elation DMX controller.
Set Your Budget
Everyone would like to spend on the most advanced disco lights to impress the audience. However, every event lives on a calculated budget for your lighting equipment system hire that may require you to settle for less.
Fixing the expenses for disco lights to a certain amount may be tough to do, but there are now a lot of party light options that will not compromise the event atmosphere. Another helpful thing to do is to keep your party timeline on schedule to avoid incurring extra charges that could've been used for the purchase or rental of a more advanced disco light system.
Be Familiar with Your Location
Most of the time, a major roadblock in preparing a mind-blowing lights display is the insufficient knowledge of the location. Some types of disco light equipment are only used indoors, and not knowing which light to use might leave you with no light to be used at all.
Another common issue is room size. Too much disco lights in one small room might create too much glare and will definitely distract the audience. On the other hand, insufficient lights in one big venue will create a bland atmosphere and will dampen the mood of your event.
Know Your Options
A variety of dance light options are available for your party needs.
The main dance light options are as follows:
Moonflower or Gobo Lights – these are lights that passes through patterns in the lens.
Scanners – one of the more popular disco light options today, scanners are available in fixed or moving head varieties and can be linked with one another.
DJ Laser Lights – available in single or multiple colors. This kind of disco light can produce amazing animation patterns controlled by a computer through the use of DMX interface.
DJ Black Lights and UV Lights – one of the trendier options around, they would create amazing effects like making your clothes glow.
Party Disco Lights – these lights are easily available in the market and gives you an affordable solution to your event needs.
Understanding the options on the table for you will help you in choosing the best DJ light for your needs.
Uplights: A Must in Every Event
You can never go wrong with uplights. Setting up uplights is an easy, effective way of establishing the desired mood in your venue. With the proper color choice, spacing and arrangement, it'll be an indispensable way of designing your party place.
A tip for setting up uplights is to choose complementary colors that will highlight the venue's best features and make it look stunning. These uplights are a good match to the choices you will make for your DJ lights.
When in Doubt, Choose Gobos
Gobos are a great option for your event light needs due to classic feel and the customizability it offers. You can do cut-outs of random designs that you can put on to the gobo lens and watch it do wonders on the dance floor.
One great idea, a wedding idea at that, is to cut out the first letters of the first names of the bride and groom and place it on to the gobo lens. This will be pleasantly shocking to the newly-weds. You can also try the same idea for other things like the first letter of a brand name for a product launching, the first letter of an event for a rave party and so on.
LED Bars as a New Trend
There is a plethora of choices around for a variety of party light needs, from simple strobe lights, to six-way LED party lights, projectors and scanners. Recently, lightweight LED-based mobile lighting has been the trend. If you are one of those who are always on the go, these LED light bars will give you the option to add some lighting to your DJ control setup for a low price.
Surf for Choices Online
The World Wide Web is an invaluable tool in helping you make that choice for DJ and disco lights. Rave reviews on technology blogs and online stores like eBay will definitely give you a lot of help in making that big-time purchase. You can also see the recommended prices for these products which can help you budget out your prospective purchases. Tips on how to set-up your lights properly using your preferred light choices can also be seen online.
Lighting equipment is a very important component of every event. Investing on these will help you with creating a positive, lasting impression on your event audience. This guide will be of great help in making that important choice.